Buy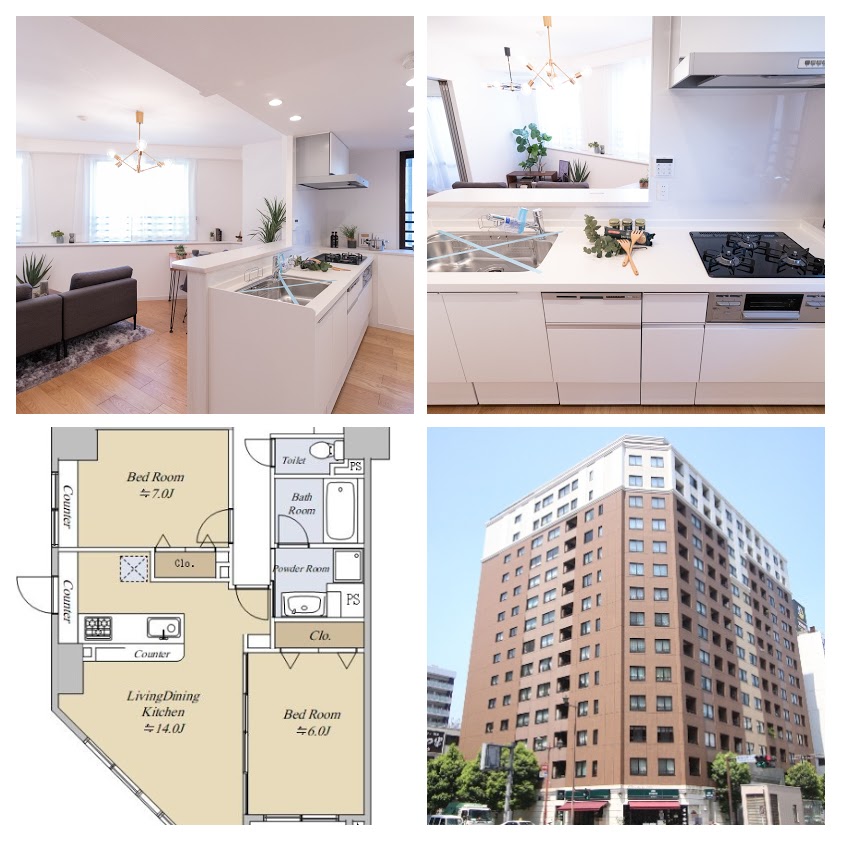 The apartment interior and building amenities are conventional by Japanese standards for a an upscale apartment building. What sets this apartment apart from others at lower cost and/or more space is the location! Residents of this unit have easy and quick access to almost any shopping need or dining experience at the Isezaki Mall shopping street.
Whether you are commuting to other parts of Yokohama, to Kawasaki, or Tokyo, you have 3 choices of using Kannai Station on the JR Negishi Line, Kannai or Isezaki-Chojamachi Stations on the municipal subway, or Hinodecho Station on the Keikyu Main Line.
The location of this apartment offers the best of two worlds—convenient urban access and quality of life options in the surrounding neighborhoods.
In this video, we focus on just a few of the more prominent features of the immediate neighborhood of the apartment building, and hope to help you envision your quality of life should you be lucky enough to reside in the Grand Albera Yokohama Kannai apartment building.
To schedule a viewing, or to request details on this property, please feel free to visit our office or contact us by telephone, email, DM, Line, or leave a comment in the section below the video.
Google Maps link to our office:
Address in English:
Bashamichi Room Annex
Dai-1 Suga Building 2F, Office A
5-67 Otamachi, Naka Ward
Yokohama, Kanagawa 231-0011
Address in Japanese:
〒231-0011
神奈川県横浜市中区太田町5-67
第一須賀ビル2階A号室
馬車道地所株式会社
Contact us at Bashamichi Room Annex in English or Japanese:
Tel. 045-663-2208 (Overseas: +81-45-663-2208)
Line: @890klwvl
(Our online listings are a mere fraction of what the market has to offer. Properties enter and leave the market at a rapid pace, so please be sure to contact us to confirm a vacancy and to find out what else is currently available.)
Feel free to make an appointment to visit our office for a free consultation regarding any issues you may have regarding renting or buying either a residential unit or commercial space in Yokohama, Kawasaki, or Tokyo.