英語

Wasai~Yomogi~
Yomogi has served simple yet striking high-quality Japanese cuisine for more than 30 years.

Atami is surrounded by the ocean and mountains, and rich in delicious fishes and vegetables.
In this perfect location, we bring the best out of the fresh local ingredients.
And the chef's fastidiousness makes the dishes absolutely authentic.
Menu (Excluding tax)
Bento Box (For take away / Order in advance) ¥2,500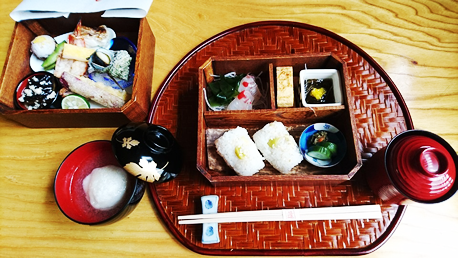 Lunch & Dinner
Pre Set Courses (Reservation needed) A ¥5,000 B ¥7,000 C ¥10,000

Our menu changes daily basis to serve the very best seasonal dishes. Please ask the chef for more detail.

Starters / Soups / Sashimi / Grilled food / Rice or Noodles / Simmered food / Tempura /
Boiled Rice, Soup, Kou no mono (Pickles) / Desserts

A La Carte
Sashimi
2,000~
Grilled or Simmered fishes
1,600~
Deep-fried Sakura Shrimps or Whitebaits
600
Deep-fried Eel
1,200
Mixture of Tempura
1,800
Hourai Mochi
( fired rice cake in starchy sauce )
700
Sashimi
2,000~
 
Ochazuke (Japanese tea rice)
Seabream
1,000
Horse Mackere
800
Nori
800
Ume (Japanese apricot)
800
Hot pot rice porridge
800
Egg / Seabream
Rice & Miso soup
700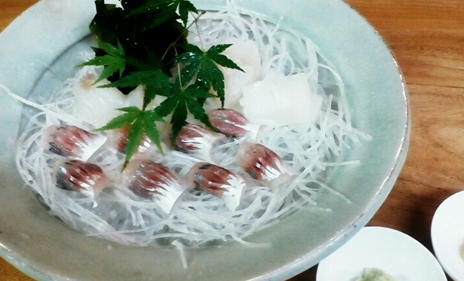 Beverage
Alchohol
Draft beer / Shōchū / Japanese Sake (local brand…etc.)
Champagne / Sparkling wine / Red or white wine
Soft Drink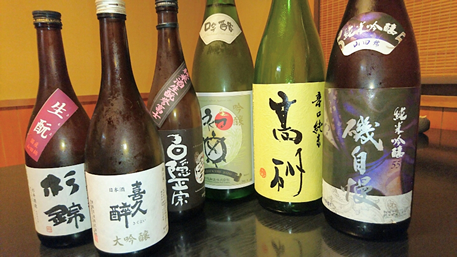 About Us
和菜  蓬 (Japanese Restaurant YOMOGI)
Address 12-5 Shimizu-cho, Atami, Shizuoka
Tel 0557-82-4147
Opening Hours Tuesday – Sunday
11:30~14:00 17:00~22:00 (LO 21:30)
(Also opened on Monday during the Golden Week
Holidays and the Bon Festival )
Payment Cash only
Price 5,000 Avg.
Seats tables or tatami rooms
Reservation is needed during lunch time